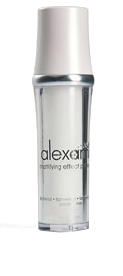 Let me introduced some of the most usable products from
Alexami cosmetics
Foundation Primer
Paraben free
Primer uses powerful natural ingredients that hydrate and even out skin tone to prepare your skin for makeup use.
Gentle and mild botanical mattifying Alexami primer is suitable for sensitive skin and does not contain silicone-based ingredients that may irritate skin or clog pores.
containing certified organic Rose Water and Witch Hazel extract
Mineral Foundation Powder
with SPF 20+
gives your skin the appearance of flawless glowing complexion and allows your skin to truly breathe
it protects against UV rays, the fast aging enemy of healthy skin
Don't throw away your jar; replace your Alexami cosmetics with our environmentally-friendly refills and save.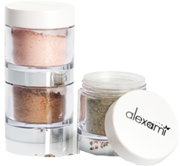 Mineral eye shadows
are designed for long lasting wear using gentle natural ingredients suitable for even the most sensitive skin
you can apply dry or wet for more intense look
can be use with clear lip-gloss to create bolt lip tones
or simply with clear nail polish to match the colour of your lip gloss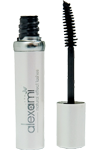 Herbal mineral mascara
Mineral mascara has been specially formulated with mild, naturally derived ingredients so that you're less likely to have tears.
For more information about other products available contact us.
Contact us